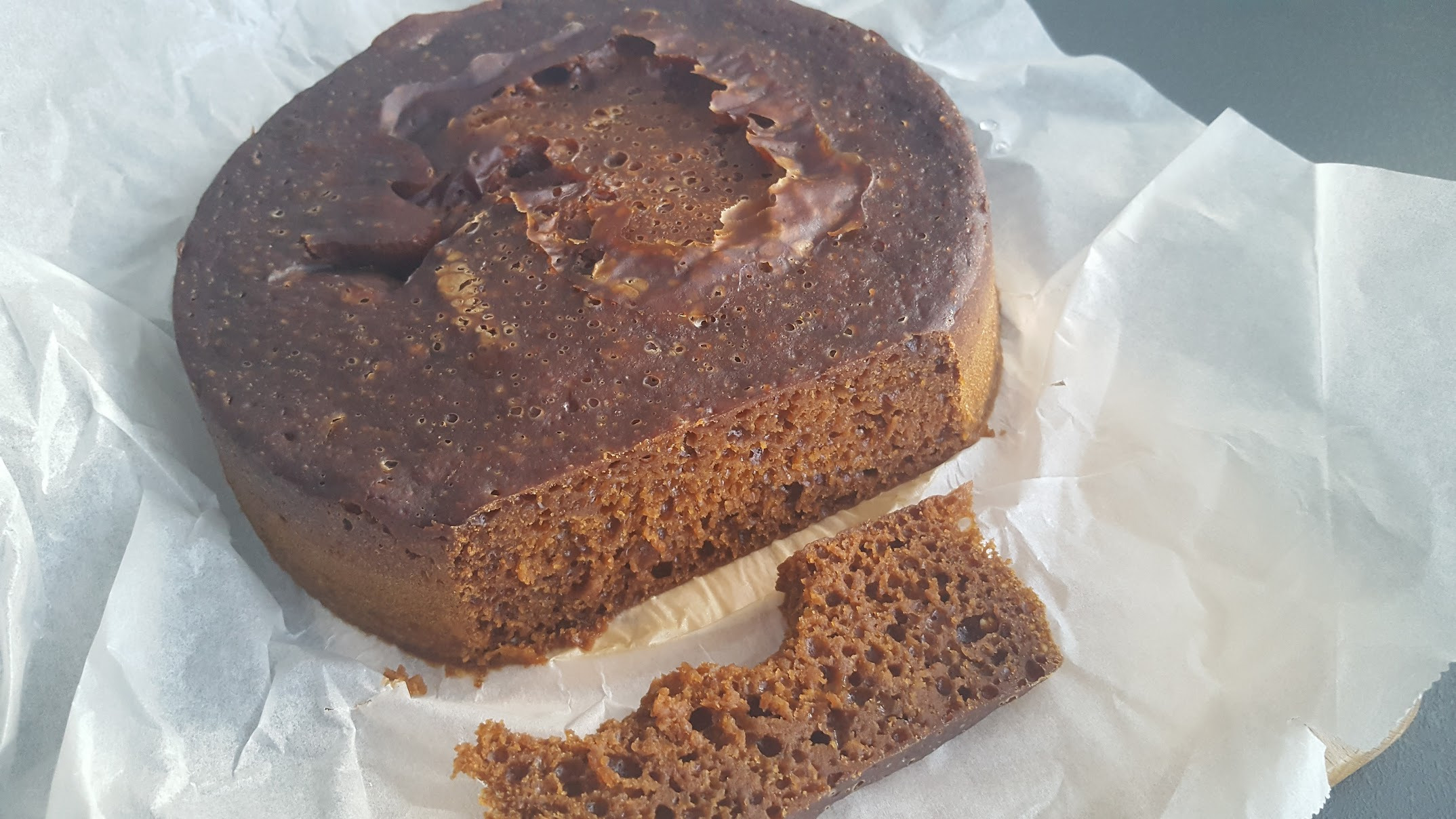 Servings: 4
Prep time: 10 minutes
Cook time: 7 hours
Ingredients
Dry ingredients:
200g rye bread
80g whole wheat flour
1 and 1/2 teaspoons bicarbonate of soda
1 teaspoon baking powder
1 teaspoon salt
Wet ingredients:
500 ml buttermilk
160g syrup (agave)
Directions
Pre heat oven to 180 C
Line a baking tin with greasproof paper, grease with oil
Mix dry ingredients together in bowl, mix and stir wet ingredients separately.
Mix wet ingredient mixture into dry ingredients and mix well.
Pour mixture in baking tin, cover with more oiled greaseproof paper and wrap this with tinfoil loosely. Leave the room for bread (it will rise). Put the tin in the oven and turn temperature down to 110 C, bake for 7 hours.