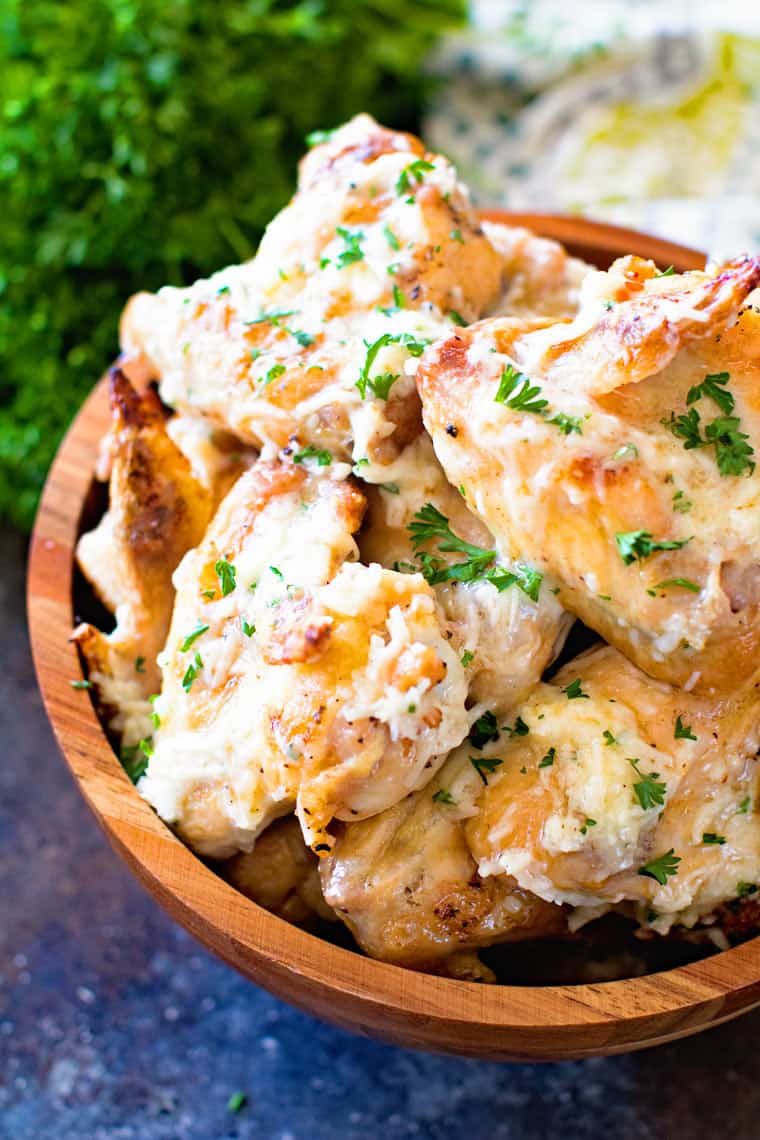 Servings: 2
Prep time: 5 minutes
Cook time: 30 minutes
Ingredients
12 chicken wings
2 tablespoon olive oil
3/4 teaspoon salt
1 teaspoon garlic powder
1/4 teaspoon ground black pepper
1/2 cup butter melted and cooled
8 cloves garlic minced
2 tablespoon fresh parsley choppes
1/2 cup Parmesan cheese shredded
Directions
Clean grill and preheat to 175 - 200°C.
In a small bowl mix together wings, olive oil, salt, garlic powder, and pepper. Toss to coat.
Place chicken wings on grill and grill for 25-30 minutes, rotating 2-3 times during grilling time. You need the internal temperature to be at least 73°C. I actually prefer it 80-90°C to make sure the meat by the joints is cooked through and you don't end up with any stringy chicken!
When chicken is almost done mix together the ingredients for the Parmesan Garlic Sauce.
Remove chicken wings from grill and place in bowl. Pour Parmesan Garlic Sauce over the chicken wings and toss to coat. Serve immediately.